When indulging in the ultimate hot tub experience, Artesian Hot Tubs stands out as a renowned brand, offering a range of luxurious options to satisfy even the most discerning hot tub enthusiasts. From advanced features and cutting-edge technology to impeccable craftsmanship, Artesian Hot Tubs combine innovation and elegance to create an oasis of relaxation. This article will explore the exciting features of Artesian Hot Tubs. These prices are from 2021 and are the average retail value. At Love's Hot Tubs, we have name-brand spas below retail pricing. Therefore, it is always best to give us a call or visit our showroom to see the latest prices.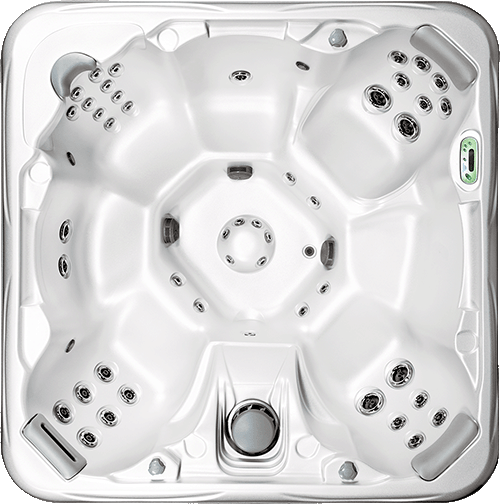 Known for their innovative and luxurious designs, they offer a truly exceptional spa experience. These spas are designed to combine hydrotherapy, fitness, and relaxation benefits, making them a perfect addition to any lifestyle. TidalFit spas feature a spacious and ergonomic interior, allowing for comfortable seating and ample room to move around. The state-of-the-art jet systems create a soothing and refreshing hydrotherapy experience, targeting specific muscle groups and promoting relaxation and rejuvenation. With adjustable water temperature and customizable jet settings, TidalFit spas cater to individual preferences and provide a personalized hydrotherapy session. Whether seeking to soothe sore muscles, improve flexibility, or unwind after a long day, TidalFit spas offer an all-encompassing wellness solution. The attention to detail, quality construction, and stunning aesthetics make TidalFit spas a beautiful and functional addition to any home or outdoor space. Traditional swimming pools while providing the same health benefits.
Used Hot Tubs- $1,500 - $6,000
Used hot tubs offer an affordable way to enjoy the luxurious benefits of a spa experience. These pre-owned tubs have a lot to offer, combining relaxation, hydrotherapy, and social enjoyment. While each used hot tub is unique, they typically come equipped with features such as hydrotherapy jets, adjustable seating, and user-friendly controls. The affordability of used hot tubs allows individuals to enjoy the therapeutic benefits and stress-relieving effects of warm water immersion without breaking the bank. While the price may be lower than that of a new hot tub, it's essential to carefully evaluate the condition of a used hot tub, including its structural integrity, plumbing, electrical components, and overall maintenance history. With proper research and inspection, finding a quality used hot tub can be an excellent investment for enhancing your overall well-being and creating a soothing retreat in the comfort of your own home.
Artesian Hot Tubs epitomize the perfect blend of innovation, luxury, and relaxation. Whether you choose the South Sea Spas, the Iris from Garden Spas, or a custom-ordered swim spa, each Artesian hot tub promises a rejuvenating and memorable experience. With their inclusive pricing, you can rest assured that your purchase covers the hot tub and essential accessories, delivery, and warranties. For those looking for a more affordable option, Artesian's selection of used hot tubs provides a chance to experience the splendor of a hot tub without breaking the bank. Explore the world of Artesian Hot Tubs and elevate your relaxation to new heights.